Welcome to Your Local Dentist Inline Smiles Clinic
When visiting Inline Smiles Clinic, your smile is our top priority. Our aim is to offer professional and friendly dental care and since you are special to us, we want to make you feel as comfortable as possible. We take a personalized approach & take our time with every appointment and you will find a relaxed ambiance and a modern setup equipped with digital technology. This allows our dentists to help you make easy and informed decisions.
Our dentists have been trained in general and specifics areas of dentistry to take the best care of you. We will allocate the practitioner that better suits your needs.
Dr Sofia Monter
Dentist, BDSc (Hons) ADC Cert
After graduating as a General Dentist in 1989, Dr. Sofia has been practicing general dentistry, children's dentistry and orthodontics since then and attended numerous courses in Australia and overseas.
Dr. Sofia enjoys all aspects of general dentistry and has a special interest in Orthodontics. After being trained on early orthodontic treatment, she can pick on problems and bad habits at an early stage, treat them and prevent major issues later on. Dr Sofia also offers  braces and Clear Correct (invisible aligners) for teens and adults.
Another area she is very passionate about is treating children, specially kids that have had bad experiences in the past.
Dr. Sofia's personal interests are traveling, dinning out and making friends.
Dr. Darshan Thumar
Dentist, BDSc, ADC Cert
Dr. Darshan enjoys all aspects of dentistry and is able to produce beautiful dental restorations since he developed his hand skills from a very young age when he started to paint. Dr. Darshan keeps himself up-to-date with advances and new developments by attending educational courses and seminars and has a special interest in endodontics (root canal treatment) and orthodontics. He is a caring and compassionate person and besides painting, he loves cooking and travelling.
Dr. Claudia Beltran
Dentist, BDSc (Hons) ADC Cert 

Dr. Claudia is very passionate about oral surgery and has dedicated most of her career doing long and short courses to be able to deal with surgical procedures, such as wisdom teeth, exposure of impacted teeth, frenectomies, dental implants among others. Dr. Claudia performs the procedures under local and general anaesthetic. She has also been trained to treat patients who suffer of Sleep apnoea (snoring). She is a very caring and sweet person and she will make you feel relaxed during your treatment.
Dr. Edelmiro De Hoyos
Prosthodontist , BDSc, MSc, PhD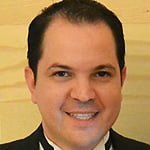 Dr. Miro holds a PhD in Prosthodontics which is the special area of dentistry that deals with extensive and more complicated cosmetic and restorative treatments such as veneers, crowns, bridge, implants and partial and full dentures. Dr. Miro is a clinical demonstrator at University of Melbourne and at La Trobe University and he is also the Chairman of the Metropolitan ADA metropolitan group K. He is a very passionate, caring dentist and outside dentistry, Dr. Miro loves playing Golf and bringing up his young kids.